How to avoid scams on social

Social media is no longer just following your friends and discovering trends – it's also become a way to make and spend money. But how can you stay safe and avoid scams?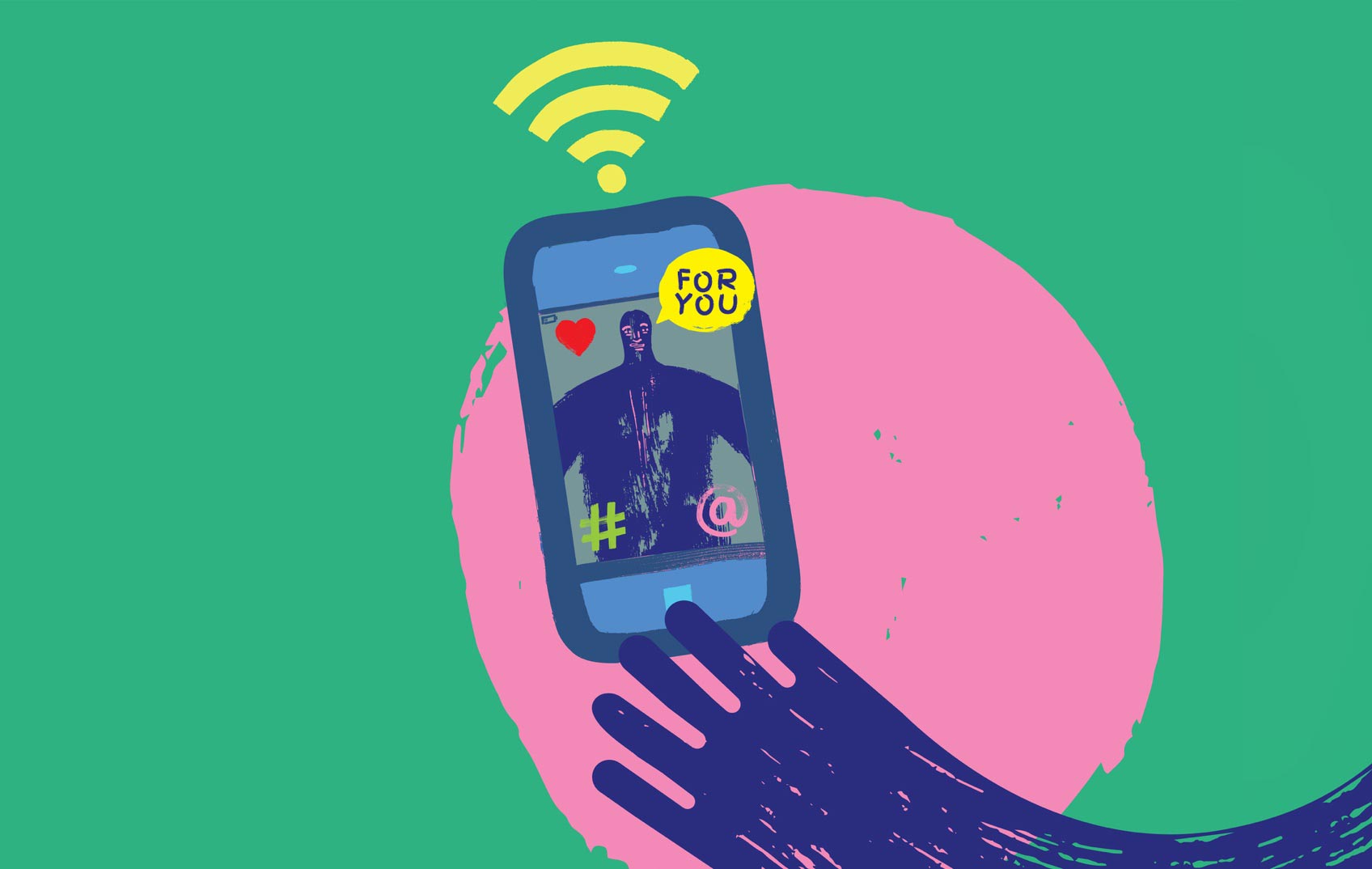 Every day there are more and more commercial ventures popping up on social media sites – but they're not always what they seem, and can sometimes lead to dodgy stock, lost cash and even a criminal record. We asked Liz Stanton, an advisor for Get Safe Online, how to recognise potential scams on social.
1. Don't fall for the sales pitch
More of us than ever are going online to get that fashion fix, and sites like Depop offer a quick and easy place to pick up a bargain. But these fast-paced shopping apps can also be used by scammers, whose aim is for you to pay without protection so that they don't have to refund your cash if something goes wrong.
"PayPal is great for buying online as you can open a dispute within 60 days if the goods don't arrive or are faulty," says Liz. "However, this peace of mind costs the seller a small amount of money so they might ask you to send payment via the 'friends and family' option instead. As a buyer, this means all your protection is lost, so you should only use it when paying someone you know and trust – otherwise, there's no way to recover your money."
2. Avoid damaged or mis-sold goods
Whether it's from Wish, Etsy or Facebook Marketplace, how can you be sure what you're buying will arrive as expected? Product descriptions are key – make sure you read them carefully so that you don't end up with a photo of that PS5 instead of the real thing (true story). And if the shipment is coming from overseas, how can you guarantee it will arrive at all?
"Look for sellers who offer tracked postage or, if the sale is local, take a friend and check it out in person," says Liz. "You can always say 'no thanks' and walk away if it's not what you expected. Buying online also gives you more rights than in a shop, such as cancelling the goods within 14 days under the 'cooling off period'. Find out more through Citizens Advice."
3. For You or Scam You?
Apps like TikTok are brilliant for sellers who can go viral thanks to the mysterious algorithm of the 'For You' page. But it's also a reason why scammers love those #ForYouPage hashtags, as the tips they share might seem like a great hack but could actually leave you with low-quality items and no way to get your money back. According to Which? one in ten people have been scammed by an advert they've seen on social media.
"Scammers find victims by listing items at discounted prices to make them seem like a bargain," says Liz. "If the seller is in the UK and goods don't arrive, aren't genuine or not as sold in the description, report them to Action Fraud. This helps to build up a bigger picture of what scams are taking place right now so that no-one else loses out."
4. Do your research
Your social feeds are probably full of influencers posting about their exotic lifestyles and how your life can look the same. Sure, sometimes they may tag them with #Ad or #Sponsored to show that the post has been paid for, but that doesn't guarantee that the brand or product they promote is real – especially if the end goal is financial, like an investment or fake shopping links. "Before you open a link from an app, copy it and make sure it looks valid. If you're after a certain product, look for reviews from other users and across other sites," says Liz. "Make sure you do your homework before you give any of your private details such as name, address or bank account. And when you're ready to pay, the address bar should change from HTTP to HTTPS – the 'S' stands for secure. If it doesn't, don't use it. Finally, never enter your card details on a public wi-fi spot – they're too easy to hack."
5. If it sounds too good to be true…
Forget shopping – maybe you think you've found a get-rich-quick scheme online. But when you see the words "DM to make money – instant payouts" this can often lead to illegal work as a money mule. These schemes are used by criminals to move stolen money through different bank accounts so it's harder for the Police to trace – and you end up with a small cut of the cash. These scams are all across Instagram, Facebook and TikTok, with over 17,000 cases reported in 2020 alone, and the results aren't pretty. "Not only can your bank account be closed immediately if suspected of fraud under anti-money laundering laws, but you can also face serious criminal charges," says Liz. "Remember: if it sounds too good to be true, it probably is."
Liz's tips for buying and selling online
Shopping online regularly? Use a dedicated email account so if you get hacked, your social and work details are safe.
Use unique passwords – Chrome and Safari now offer password protection options and can alert you if a password has been compromised.
"Don't bury your head in the sand. Try not to see managing your money as a hassle, but as something that enables you to live the way you want to. It's part of looking after yourself and making sure you're well prepared for the future."
Take a closer look at the website: is the logo real? Is the site certificate in date? Chrome and Safari should flag this up and warn you if not.
Make sure your payments have added protection by using PayPal (not the friends and family option).
Track your postage where possible.
If you're being pushed to open a link from a site like TikTok, copy the link first and double-check it's genuine before you open it.
If you find a scam, report it – you can help others in the future.