In focus: Independent living
You've been dreaming of the sweet freedom of living independently for the first time. But now you're finally there, does it all feel a bit...overwhelming? Here's what you need to know to find your stride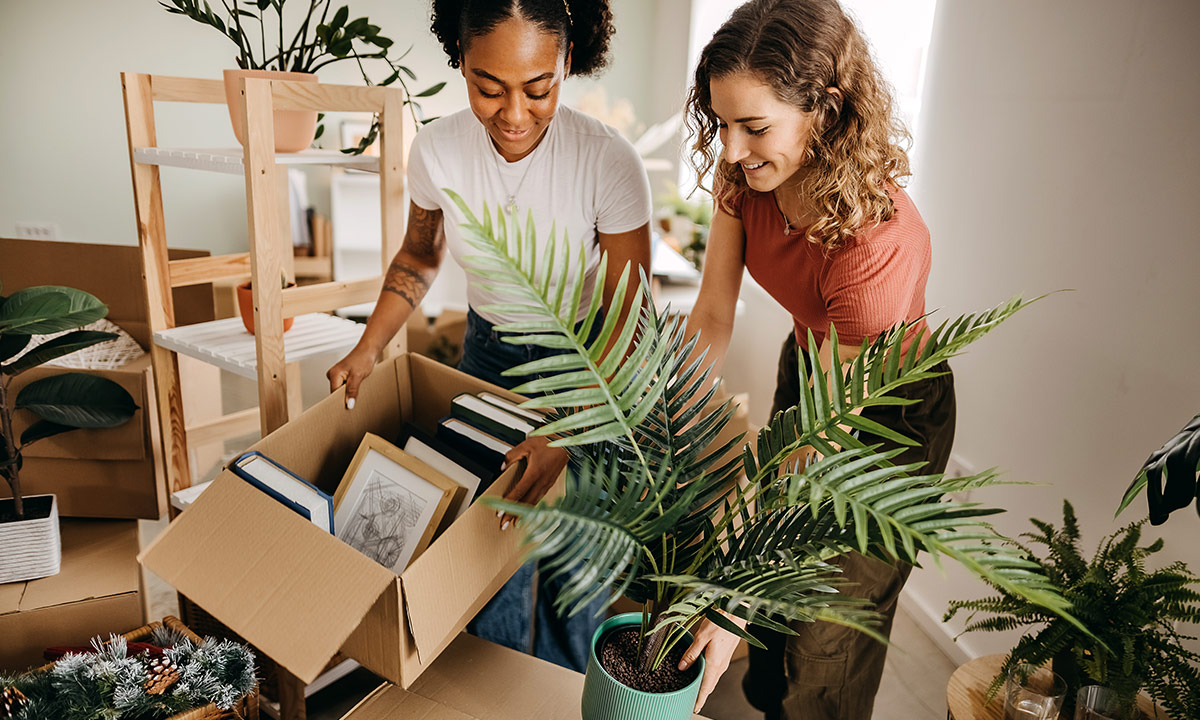 Does keeping on top of your bills feel baffling? Are you finding travel fares tricky? Don't stress – we've got tips and insight to help you master the essential independent living skills you need to spread your wings and set off on your new adventure with confidence and positivity. 
Understanding rental rules 
If you're renting your new pad from a private landlord, you might talk to them directly or through an agency. Both have different pros and cons, but they do have something in common: before attending viewings, signing contracts, or sending money, make sure whoever you're dealing with is legit and acts fairly. There are all kinds of scams out there – so protect yourself by staying savvy and knowing your rights! 
As a renter, you are entitled to: 
live in a property that's safe and in a good state of repair 
have your deposit returned when the tenancy ends (although you must repair or pay for any damage caused by you, your family or friends) 
challenge excessively high charges
know who your landlord is 
live in the property undisturbed
see an Energy Performance Certificate for the property 
be protected from unfair eviction and unfair rent 
have a written agreement if you have a fixed-term tenancy of more than 3 years 
Discover more helpful info about renting at Gov.uk or Shelter.org. 
Be on top of your bills
Bills. They come around every month like a bad smell, and yes, they can seem complicated to set up – but there are things you can do to help make them more manageable when living independently. 
First things first, be organised: get a folder to keep paper copies in, or if they're digital, make a file on your computer, and set up calendar reminders for when they need to be paid. 
Next, choose the payment method that suits you – direct debit is usually the cheapest and easiest way to pay bills, but there are other options like paying online, by phone, or via a prepayment meter. Make sure you aren't overpaying too – if in doubt call your supplier to check you're getting the best rates, and do your homework by checking other deals available on comparison sites. 
Check you're in the right council tax band too, and whether you might qualify for a discount or even be exempt from paying, for example if everyone in your household is a full-time student. Citizens Advice has lots of great info to help figure things out. 
If you're in a house share, bills can be a sensitive subject – some people may have different budgets or ideas about how best to divide things. There's no one right or wrong way of doing this, but apps like Splittr, Splitwise and SettleUp can help calculate expenses fairly.  
Eco (and wallet) friendly ways to decorate your home 
You've probably imagined what your new place will look like for ages - but buying everything new can be pricey. Luckily, there are lots of ways to make your dreams a reality without breaking your budget. 
For things like furniture and kitchenware, check out sites like Freecycle, Gumtree, and Facebook Marketplace. But remember, if you need to collect items, stay safe by asking a friend to come with you and politely asking people to bring items to their front door, rather than entering the house of someone you don't know – this is pretty standard, so don't feel pressured if the person makes a fuss about doing this. 
Be a savvy traveller
Now that you're living independently, the cost of transport might feel like another money drain, so it's worth thinking ahead when planning your journeys. 
Depending on where you live, cycling can be a healthy and cost-efficient way to get about – plus it saves on carbon emissions. If you don't have your own, most cities have bikes for hire, like the Bee Network bikes, the HumanForest bikes, OVO Bikes and Belfast Bikes. 
If you travel a lot by train but don't already have a railcard – get one! Most are around £30 a year and can get you a discount of about a third. Some train companies release reduced-price 'advance' tickets up to 12 weeks before a journey too. These tend to be non-refundable though, so make sure your plans are fixed before jumping at the first deal that pings into your inbox. 
Buses might not be the speediest, but they're greener than taxis, and often cheaper than trains. If you're a student or young person in England, Scotland, or Wales you can get a bus pass with Stagecoach and First Bus, or Translink if you're in Northern Ireland. And if you're not down to splash out on a pass? You can still save by researching the price zones nearby and finding the cheapest routes, and avoiding travelling during peak times. 
As cheap as chips? 
There's nothing wrong with treating yourself to a takeaway now and again, but when this becomes a regular habit, it can end up really chipping away at your funds. Try making a rule to only order-in once every few weeks to stop your food costs from spiraling. That doesn't mean never eating your favourite foods though!
Instead, why not try hosting a pizza making evening with your housemates and friends? Or look up how to cook your favourite takeaway dishes at home – they'll probably be healthier for you too. You can find loads of delicious "fakeaway" recipes online, like on the BBC Good Food website. 
Making a meal plan and doing a weekly shop can also save money and be kinder to the environment - check out our article on how to do your food shop on a budget. 
Lastly, don't struggle in silence! 
Living away from home and learning independent living skills can feel challenging, so don't be hard on yourself if you find it a lot to juggle. There are people and places you can turn to when you're feeling out of your depth.
Family and friends – especially those who have more recently experienced what you're going through – will often be full of helpful advice for independent living. And you can always talk to your bank when it comes to figuring out how to juggle your new financial responsibilities – Royal Bank of Scotland, for example, offers free Financial Health Checks and tools like the budget calculator. 
And don't forget, MoneySense has articles, videos, and expert advice on everything from money and your mental health to positive thinking when times are tough, and creative ways to up your income.